Melbourne Airport is moving ahead with plans to build a new north-south runway to ensure the airport has the capacity to keep serving Victoria for decades to come.
The airport currently operates two intersecting runways. As the aviation industry has evolved, parallel runway operations have become the preferred option for safety, efficiency and operability. Melbourne is one of the busiest airports in the world without a parallel runway system.
The M3R project, which is currently progressing through the approvals process, comprises a new runway (parallel to the existing north-south oriented runway), modification of the existing east-west runway, extensive construction and modification of taxiways, and the associated support infrastructure.
Donald Cant Watts Corke has been appointed as the External Project Manager on Melbourne Airport's Third Runway (M3R) project, after our successful partnership providing project management services across their landside, terminal and airside precincts including Terminal 4 and the Terminal 4 Carpark, Foxtrot Apron Infill, Alpha Apron South, AGL Upgrade Project and Taxiway Zulu.
The M3R project scope encompasses:
Construction of a new 3,000-metre long parallel north-south runway (16R/34L) with a 200-metre runway starter extension at the southern end and associated taxiway network;
Shortening of the east-west runway (09/27) from 2,286 meters to approximately 1,940 meters in order to deconflict with the new runway infrastructure;
Lighting and navigational aids;
Construction of alternate access to the Air services compound by a tunnel under new cross-field taxiways;
Development of construction zones in the west to support the M3R works, including construction access roads from the north and south;
Provision for new Aviation Rescue Fire Fighting Service facilities and infrastructure as required to comply with regulatory requirements regarding emergency response to the new runway;
Site works: including installation of a new stormwater drainage network (with diversions of the existing drainage system, installation of new pipework, manholes, swales, culverts and outfall structures, services diversions) and installation of new utilities (water, electricity, sewerage, gas and communications) to support operations.
The project will create 37,000 additional jobs in Victoria, with the new runway capacity allowing an additional 23 million passengers a year by 2046 (20 years after opening) and an additional 136,500 aircraft movements a year. This represents 40 percent more passengers and 43 percent more aircraft movements.
Long-term development plans for Melbourne Airport have included a four-runway configuration since the 1960s. The need for development of a third runway was detailed in the 2013 Melbourne Airport Master Plan and reaffirmed in the 2018 Melbourne Airport Master Plan. It remains the intention that a fourth runway will be developed in the future as demand necessitates.
Donald Cant Watts Corke Project Management team for M3R:
John O'Callaghan
- Executive Director, VIC Project Management |Aviation Sector Lead
Henry Ashton
- Associate Director, VIC Project Management
Simon Akkari – Senior Project Manager, VIC Project Management
Wen Li – Senior Project Manager, VIC Project Management

The M3R Major Development Plan and Melbourne Airport's 2022 Master Plan are published HERE.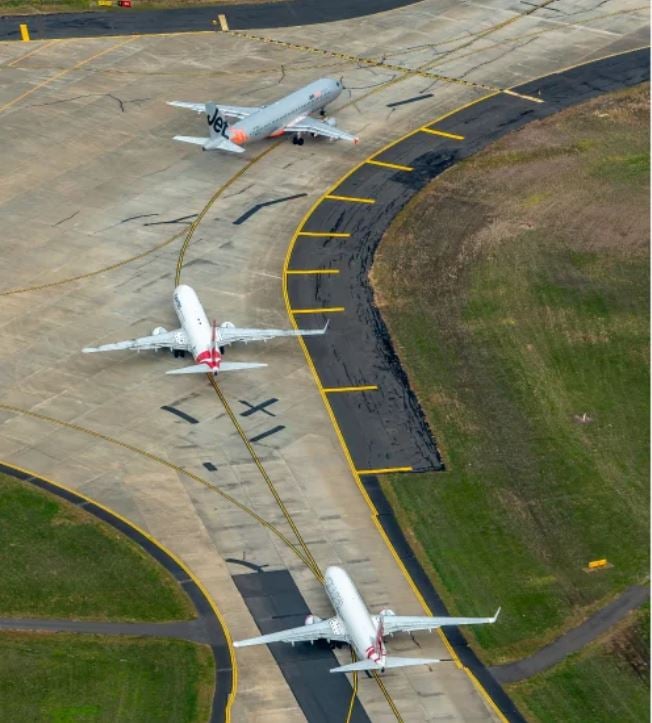 Photo: Melbourne Airport