Edith Cowan University's purpose is to transform lives and enrich society through education and research.
With its purpose in mind, ECU has embarked on a 'University of the Future' Program – a suite of Projects which will transform the way the University delivers teaching and learning into the future. Central to this program is the construction of the ECU City Campus – a Creative Industries, Business, and Technology Campus at the Perth City Link in the centre of the Perth CBD.
The ECU City Campus is part of the recently announced Perth City Deal, where the primary objective is to revitalise the Perth CBD.
Donald Cant Watts Corke is providing full Cost Management services of Business Case, Cost Planning and Estimating, Procurement, Construction Financial Management and Whole of Life for the entire project scope which includes ICT and FFE.
The project scope allows for the built form and fit out including FFE/ICT/Public Arts for approximately 60,000sqm of GFA over multiple levels.
It will include the internationally recognised Western Australian Academy of Performing Arts (WAAPA), with its world-leading courses in areas such as Dance, Aboriginal Performance, Musical Theatre, Acting, Music, and Production and Design.
From the School of Arts and Humanities will come creative industries programs, such as Broadcasting and Digital Journalism, Visual Arts, Design and Communications, as well as the WA Screen Academy with its programs in cinematography, film directing, documentary-making, production, and screenwriting. Programs will be delivered in leading-edge film, television, and broadcasting facilities.
Recognition and respect of Noongar culture and knowledge is in ECU's DNA, and Kurongkurl Katitjin, the university's Centre for Indigenous Australian Education and Research will be based at ECU City, alongside the UniPrep Pathway Program.
The School of Business and Law will connect thousands of world-ready graduates with the CBD, enriching an education program already rated as one of Australia's finest for undergraduate student experience. ECU City will also represent the advanced technology and cybersecurity education and research programs from the School of Science, leveraging the university's highly respected Security Research Institute, with its work combatting information warfare and cyber-enabled crime.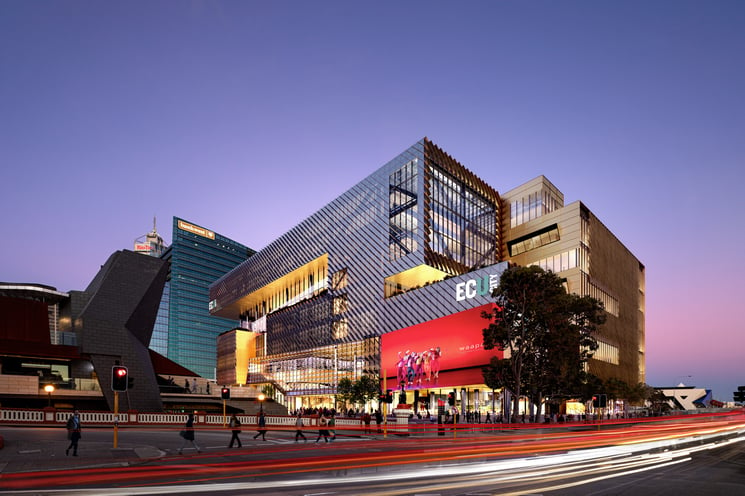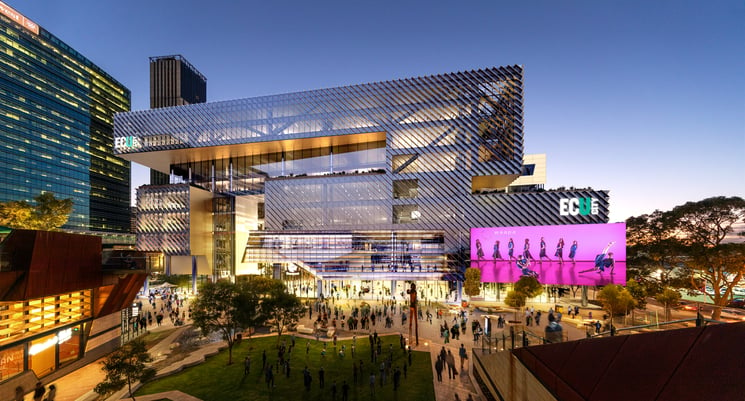 Images used with permission from Edith Cowan University.