SummitCare Baulkham Hills is a 232 bed residential aged care facility with supplementary service offering, as well as high and low care with dementia, palliative dementia day care services. Adapting to changing consumer demands, Baulkham Hills incorporates all elements required of any aged care facility, whilst encompassing luxurious living.
The spacious and stylish development offers residents access to a range of facilities including flexible living, cafés, hair dressers and nail spa, a wellness centre and family accommodation. With all elements of design considered, including mobility and the creation of accessible spaces, Baulkham Hills caters to the needs of all residents.
Donald Cant Watts Corke provided project management and quantity surveying services for the project.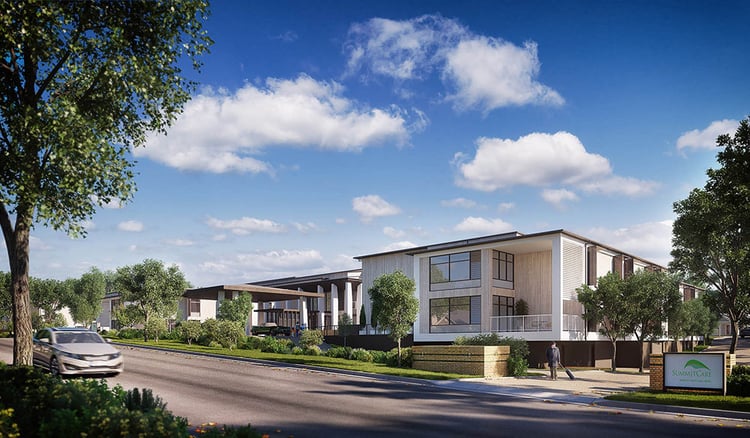 Top: External view of the facility;
Above: Inside a double bedroom apartment; Below: Front foyer.