Donald Cant Watts Corke is pleased to provide full cost management services for the overall redevelopment of the old Roma Base Hospital from Project Definition Phase (PDP) through to project completion.
The aging infrastructure and high lifecycle costs of the old Roma Base Hospital increased the demand for maintenance expenditure placing a concern on the continued delivery of healthcare services and State Government expenditure. Identified as a priority project in State Health Infrastructure Plans and Enhancing Regional Hospitals program, the redevelopment to replace the existing healthcare facility of Roma Hospital is delivering state-of-the-art facilities designed to support contemporary models of care.
The new internal facilities include a new clinical building with emergency department, medical imaging department, inpatients & maternity department, reception & patient travel, pathology, pharmacy, mortuary, medical records, gym & rehabilitation services, peri-operative and day surgery, central sterile supply department, staff lounges, executive & administration department, and public café. External facilities include new on-grade site carparking and site treatments to integrate with the adjacent nursing Home and staff/patient accommodation.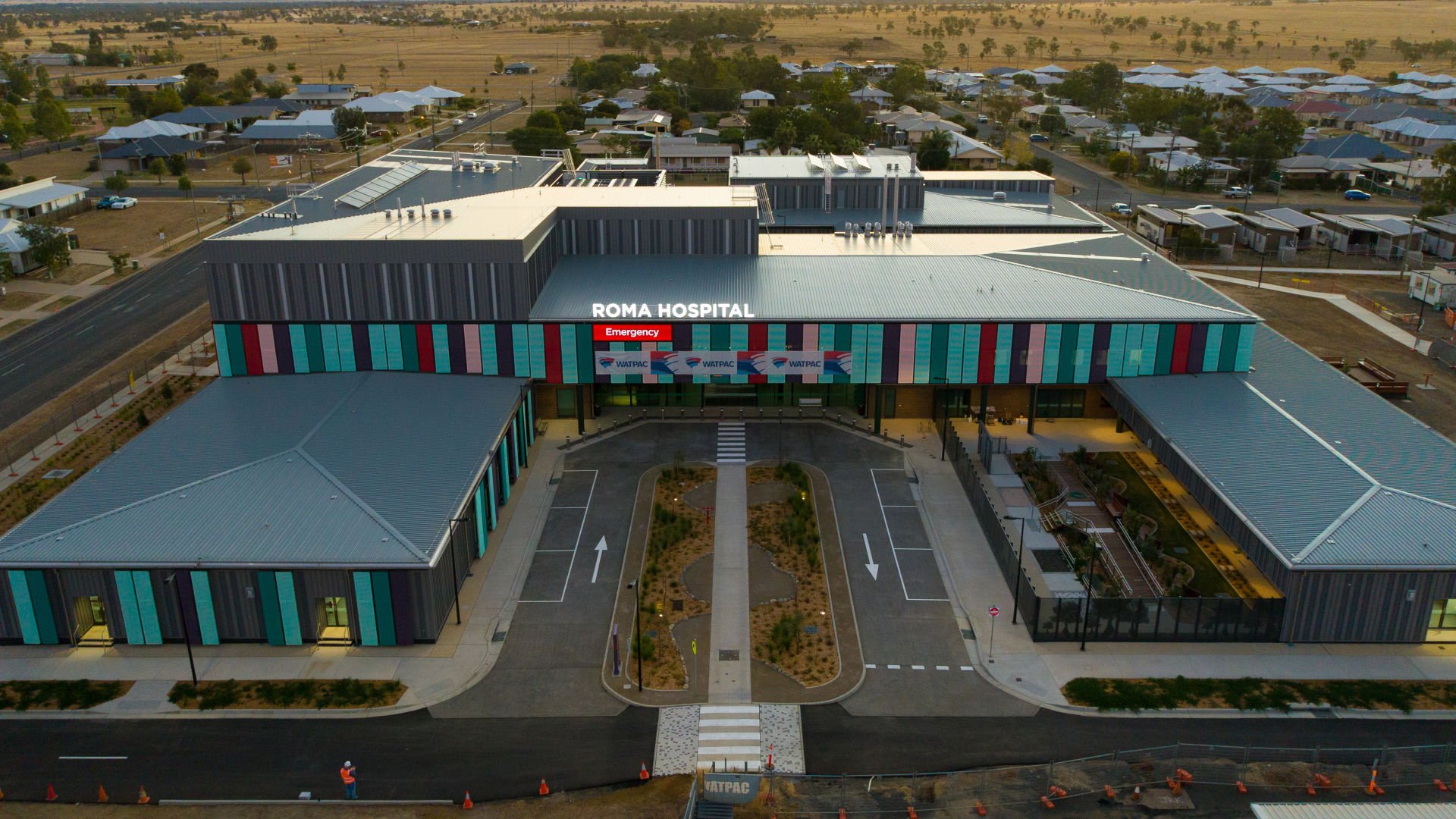 Image: BESIX Watpac