As part of the exciting Gold Coast Cultural Precinct project, Donald Cant Watts Corke was asked to provide full Quantity Surveying services for an Outdoor Stage and Concert Lawn to cater for audiences of up to 5,000 as well as a wide range of civic events and performances.
Formerly known as the Arts Centre Gold Coast, the Home of the Arts (HOTA) is located within the Gold Coast Cultural Precinct.
The Versatile Outdoor Space project comes fully equipped to present world-class performances. It will double as a sought-after function venue, with a stage and event platform catering for a wide range of civic events and performances.
With its 3.5 tonne door closed, the stage can accommodate up to 200 people seated in air-conditioned comfort.
Visually striking, the 'black-box' theatre opens onto an amphitheatre, The 600 square metre cantilevered shade structure provides protection and an extended proscenium to the stage. Its infill features the distinctive voronoid (or polygon) pattern which will be reflected across the precinct.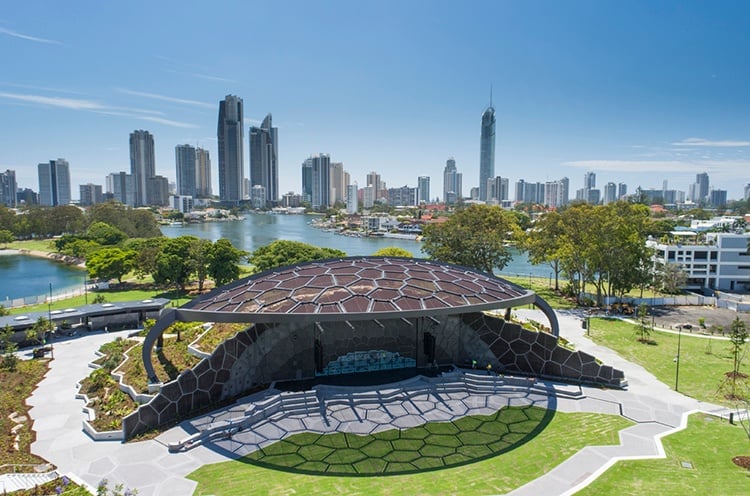 Opened in early 2018 in time for the Gold Coast's Commonwealth Games, the entire project includes:
Outdoor Stage and Concert Lawn
Artistic landscape works surrounding an enhanced Evandale Lake, with space for artistic programming, markets, festivals, cinemas and family recreation
International standard city gallery
Pedestrian and cycle bridge connecting the outdoor stage with nearby Chevron Island and on to Surfers Paradise
Donald Cant Watts Corke provided full Quantity Surveying services including master planning for the entire site, cost planning for the Outdoor Stage and Concert Lawn, negotiation of the guaranteed maximum price (GMP) and contract administration through to final account.
The end result left the Gold Coast City Council with an outstanding facility procured under a GMP arrangement. ARM Architecture, TOPOTEK1 and CUSP were awarded the 2018 AILA National Landscape Architecture Award (Tourism) and AILA Queensland's Tourism Award of Excellence and Civic Landscape Architecture Award for the HOTA Outdoor Stage.
Home of the Arts (HOTA) is an iconic building, which was delivered on time and below budget - with a share of savings flowing back to the client.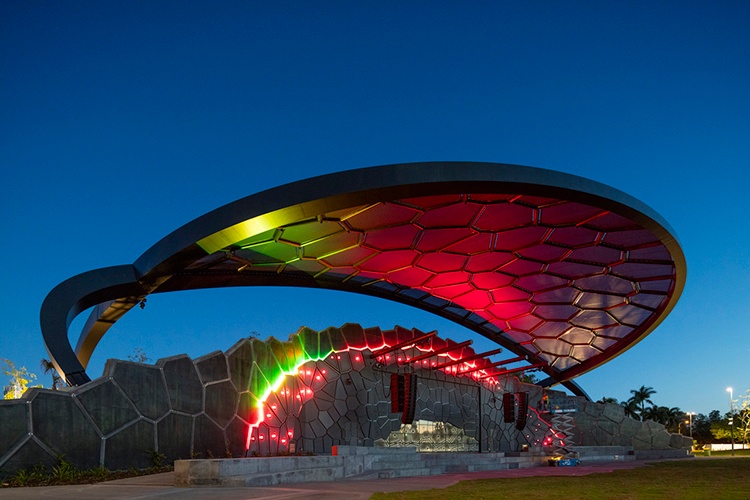 Photo credit: John Gollings Photography